Kalendarium
Milonga Workshop (int. advanced/advanced)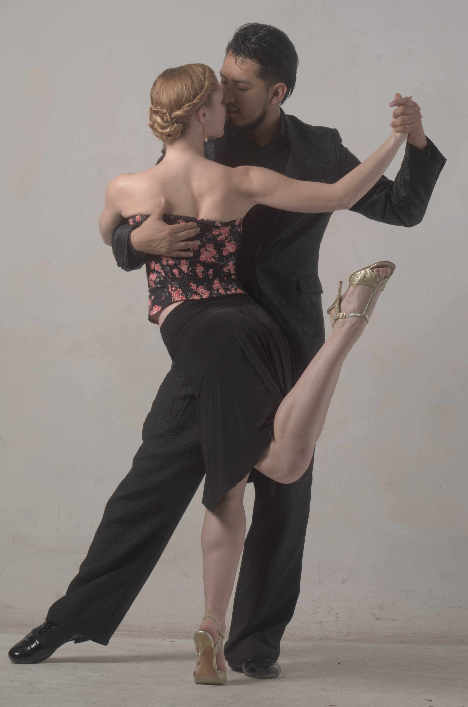 Sara Westin & Juan Pablo Canavire
torsdag 29 december, 2016 kl 17.30–19


Alviks Medborgarhus, Mossensalen


Stockholm Tangofestival 2016 28 dec- 1 jan

Workshop med Sara Westin & Juan Pablo Canavire på medleavancerad till avancerad nivå

Milonga workshop med fokus på kroppens tonus och reaktion-motreaktion

---

En workshop kostar 350 kr. Om du tar två kostar den andra 300 kr och för ytterligare workshops är kostnaden 250 kr. Rabatten dras av i kundkorgen.

Om du inte redan är medlem i Tango Norte måste du först registrera dig (tryck på "Bli medlem" i vänsterspalten). Efter det kan du logga in och boka. Om du inte väljer att bli medlem så betalar du istället en liten bokningsavgift.

Workshop with Sara Westin & Juan Pablo Canavire, Level Int. Advanced to Advanced

Milonga workshop focussing on the tonus of the body, and reaction versus back-reaction.

---

The price for one workshop is 350 kr. If you take two, the second is 300 kr and then additional workshops cost 250 kr. This discount is adjusted for when you checkout to pay.

If you are not yet a member in Tango Norte you need to register (press "Become a member" in the left column). After that you can log in and book. Payment can be done in several ways including credit card. If you choose not to be a member you pay instead a small booking fee.
Kostnad: 350 kr per person.
Max antal deltagare: 13 par.

Bokningsperioden avslutades torsdag 29 december, 2016 kl 19.
Om du har frågor angående evenemanget, kontakta Eva Lindroth eller Marjatta Eladhari.