Calendar
Sommartango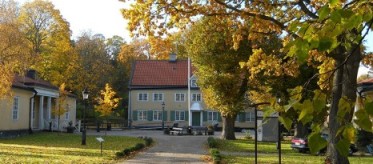 DJ Jessica Carleson
monday 15 Juli, 2019 at 18.30 till monday 15 Juli, 2019 at 21.30


Jakobsbergs Gård

---
Under sommaren dansar vi om måndags-kvällarna! (English below)
På Jakobsbergs Gård dansar vi inomhus och behöver inte bry oss om vädret, men dörrarna kan stå öppna mot sommarkvällen och det går fint att svalka sig på verandan.
Jakobsbergsgård ligger i Bredäng - klicka på namnet ovan så får du en fullständig vägbeskrivning.
DJ Jessica Carleson
Värd Iwona Karczmarz
Det blir dans på Jakobsbergs Gård 8/7, 15/7, 22/7, 29/7, 5/8 och 12/8. Tre måndagar, 17/6, 24/6 och 1/7, är vi istället på Stora Skuggans utedansbana (samma tider).
Kostnad: Medlemmar 60 kr, studerandemedlemmar 40 kr, medlemmar under 20 år gratis. Gäster 100 kr. Entrékort med 12 markeringar för medlemmar 600 kr.
Gäster som besöker oss första gången går in gratis.
Välkommen att dansa med oss!
---
During the summer we dance every Monday night (17/6-12/8)
At the charming Jakobsbergs gård (an old manor) in Bredäng we dance indoors, but windows and doors can be open and there is a terrace to cool off on. Click on the name above to see how to get here!
We dance at Jakobsbergs gård 8/7, 15/7, 22/7, 29/7, 5/8 and 12/8. On 17/6, 24/6 and 1/7, we are instead at Stora Skuggans outdoor pavillion (same schedule).
Cost Members 60 SEK, others 100 SEK. First time visitors are out Guests!
Welcome!
Max antal deltagare: 100 personer.