DJ: Ieva Drevina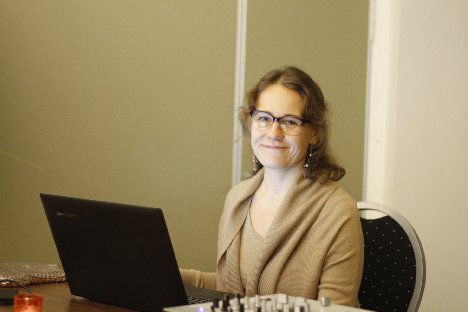 Stockholm Tangofestival 2018 28 dec - 1 jan

DJ Ieva Drevina, Riga

Ieva började dj:a 2008. Sedan dess har hon spelat på lokala milongor i Riga och i åtta år har hon haft sin egen milonga "Balta Pirts". Ieva har även varit dj på tangoevenemang i Lettland, Litauen, Estland, Italien, Belgien, Schweiz, Ryssland och Vitryssland. Ieva spelar traditionell musik – i första hand tango från 30-talet och 40-talet och även några äldre och nyare tandor. Hon försöker skapa ett mjukt flöde – tandorna och cortinorna berättar en historia under milongan. Hon vill ha kontakt med dansarna, känna energin på dansgolvet och erbjuda trevlig, dansvänlig, intressant och energisk musik med en smula sentimentalitet.

DJ Ieva Drevina, Riga

Ieva started to dj in 2008. Since then she has played in local milongas in Riga and has for 8 years been running her own regular milonga "Balta Pirts". Ieva has also been dj in tango events in Latvia, Lithuania, Estonia, Italy, Belgium, Switzerland, Russia and Belarus. Ieva plays traditional music - mostly tango from the 30's and 40's and also some little older or little newer tandas. She tries to create a smooth flow of music – her tandas and cortinas during the milonga tells a story. She tries to connect with the dancers on the dance floor, feel their energy and mood to offer them pleasant, danceable, interesting and energetic music with a slight sentimental touch.