Octavio Fernandez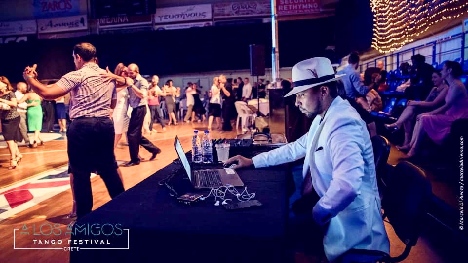 Stockholm Tangofestival 2019 29 dec - 1 jan

Octavio Fernandez är internationellt känd som DJ, men också som dansare och lärare. Han driver Tango Young Lyon och är medarrangör av den välkända El Yeite Tango Club i Buenos Aires. 2019 är han Tangofestivalens gäst-DJ och vi får njuta av han musikval den 30 december.
---
Octavio Fernandez is an internationally renowned DJ, as well as dancer and teacher. He is the organizer of Tango Young Lyon, and co-organizer of the well known El Yeite Tango Club in Buenos Aires. He is the guest DJ of Stockholm Tango Festival 2019 and December 30 we can enjoy is music selection.