Lokal
Alviks Medborgarhus, Brommasalen
Brommasalen är en stor vacker festsal i jugendstil med bra trägolv. 280kvm dansyta+scen. Det finns scen med ridå, ljudanläggning, flygel, bardisk utanför lokalen och andra biutrymmen.
Lokalen rymmer 200 personer.
---
Brommasalen is a large and beautiful banquet hall in the style of Art Nouveaux with a good wooden floor. 280sqm dance floor + a stage.
The hall can host 200 people.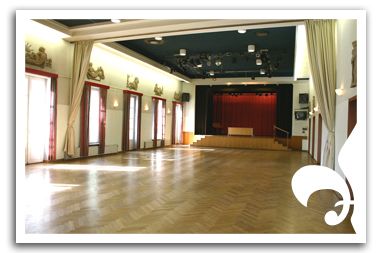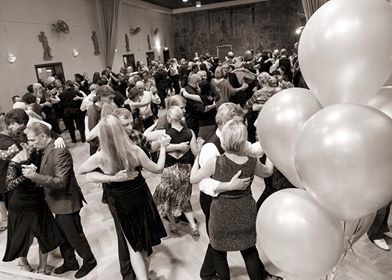 Fler bilder på lokalen finns nu på www.alvikskulturhus.se
Adress
Alviks medborgarhus, Gustavslundsv 168 A 2tr, Alvik
Vägbeskrivning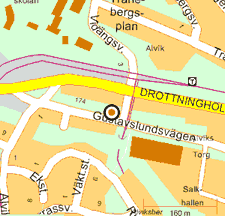 Alviks Medborgarhus ligger precis vid Alviks T-banestation och tvärbanan. Gröna linjen från T-centralen, cirka 12 minuters restid. Tvärbanan från Liljeholmen tar 10 minuter. Billedes ligger det precis över Tranebergsbron, på vänster sida om man kommer från stan.
Medborgarhuset är den stora byggnaden precis invid busstorget i tunnelbanans förlängning på samma sida som gatuköket.
Brommasalen finns på andra våningen, direkt till höger när man kommer upp via trapporna, till vänster från hissen.
---
How to get there Alviks Medborgarhus is found just at the station Alvik, which is a station for both the Green line subway and the tram "Tvärbanan". The Green line from T-centralen, takes around 12 minutes. Tvärbanan from Liljeholmen takes 10 minutes. If you are coming with car, you find Alviks Medborgarhus to the left just after passing over the bridge Tranebergsbron (coming from the city).
Alviks Medborgarhus is a large building and the first you find when you cross the tram tracks (coming from the station). There is a kiosk in front of it.
Brommasalen is found on the second floor.
---
Denna lokal har använts av 1020 evenemang, varav 67 st sista året.

---
Närmast kommande evenemang i denna lokal
Stockholm

on 28 sep kl 18
on 5 okt kl 18
on 5 okt kl 18
on 12 okt kl 18
on 12 okt kl 18
on 19 okt kl 18
on 19 okt kl 18
on 26 okt kl 18
on 2 nov kl 18
on 2 nov kl 18
on 9 nov kl 18
on 9 nov kl 18
on 16 nov kl 18
on 16 nov kl 18
on 23 nov kl 18
on 30 nov kl 18
on 7 dec kl 18
on 14 dec kl 18
on 21 dec kl 18